Kids Party Entertainment
David's Magic Parties provides magical entertainment for children from the ages of 3 to 12 years old for various events, including:
Birthday Parties
Christenings
School & Kindergarten Parties
Corporate Events
Organising a party can be a daunting task; especially when the party is intended for children. The purpose of David's Magic Parties is to take away the stress and help you host a hassle-free party. Rather than straining over on how to keep your guests entertained throughout the party, you can let David handle all those details for you while you sit back and enjoy the party together with your guests.
David's Magic Parties combines everything from magic, music, games and activities to provide you with the most complete package of party entertainment you can find.

David's program includes: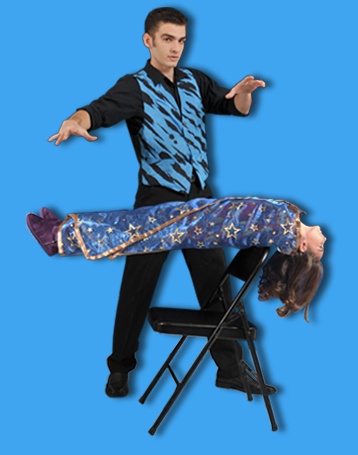 Amazing Magic Show
David has put great effort into creating a show that leaves a lasting impression and is remembered long after the party. During the one hour show David presents some truly amazing magic that will startle anyone.
For the grand finale of the show David makes a child float in mid-air. This is especially suitable for birthday parties when the child who floats is the one celebrating. This will make them the star of the show on their special day!
Comedy
David has specially designed his program to be funny and humorous. There are many comedy bits and pieces that will make anyone laugh - children and adults alike.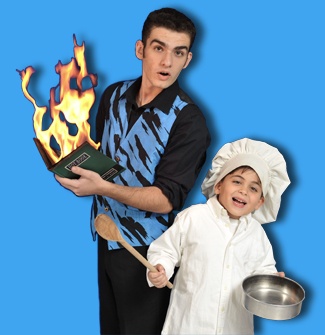 Audience Participation
Throughout the show David asks many volunteers to come up and assist him on stage. This way the children also become part of the show and enjoy being under the spotlight in front of their friends.
Live Animals
David's Magic Show also includes live animals such as doves and rabbits. During the show doves appear and disappear from thin air and two doves magically transform into a rabbit. The children are always welcome to pet the rabbit and the doves after the show.
Music and Dancing
No party is ever complete if there is no dancing for the guests. David always has the latest tracks to play for the children to dance to.
During the dancing and the games David also activates a Snow Machine which produces foam in the air. The children love to dance and play under the foam.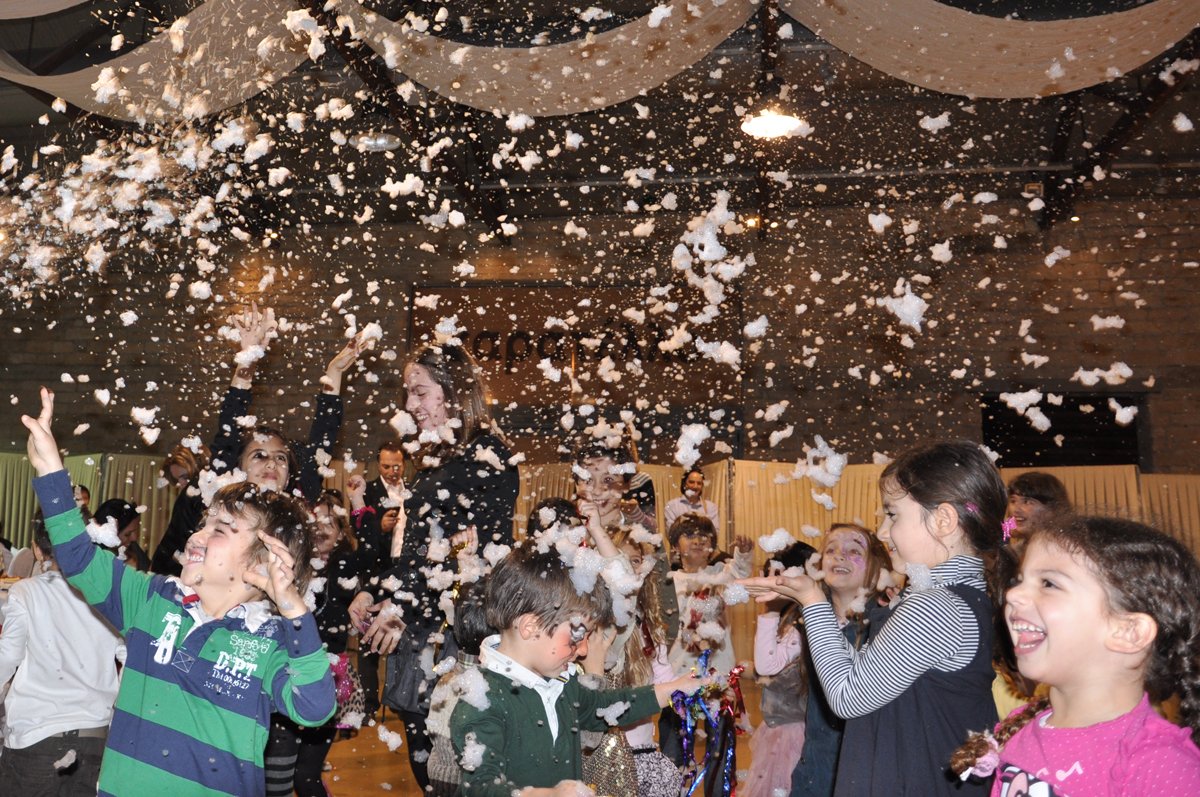 Games and Competitions
David organises various party games and competitions where the children compete between themselves. At the end, no matter who wins, everyone receives a prize!
Professional Sound & Backdrop
The complete program is presented with a professional sound system and microphones. Additionally, David sets up a theatre backdrop for an even more spectacular performance.
*Please note that the theatre backdrop is only used for indoor performances with an adequate available space.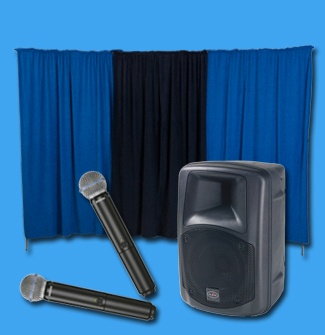 • Birthday Parties
David's program for birthday parties lasts for 3 hours.
David arrives at the party at the same time as it says on the invitations and plays background music as the guests are arriving.
After 45 minutes, once all the guests have arrived, David starts with his magic show.
The magic show is 1 hour in duration. After the magic show there is a 30 minute brake for the cake and food. After the brake David continues his program with different party games and competitions. David's program ends after the games and the competitions.
A quick recap of the birthday party schedule:
00:00 - Party starts. Background music.
00:45 - Magic Show.
01:45 - Break for food and cake.
02:15 - Party games and competitions.
03:00 - Party ends.
• Christenings
For christenings David begins his program right after the guests have eaten. The program includes a 1 hour magic show which is immediately followed by 45 minutes of party games and competitions.
• Schools, Kindergartens & Corporate Events
David has different packages available for school parties and corporate events. Tell David about your event and he will advise you the best way to incorporate his program into your event.

David presents his magic show in all cities of Cyprus; including Limassol, Nicosia, Larnaca and Paphos.

If you are interested to book David for your next party, please book well in advance to ensure availability.
For bookings and enquiries,

please call: (+357) 99 030303
or email: mail@cyprusmagician.com